Books

A vital narrative history of 1970s pro basketball, and the Black players who shaped the NBA
Against a backdrop of ongoing resistance to racial desegregation and strident calls for Black Power, the NBA in the 1970s embodied the nation's imagined descent into disorder. A new generation of Black players entered the league then, among them Kareem Abdul-Jabbar and Spencer Haywood, and the press and public were quick to blame this cohort for the supposed decline of pro basketball, citing drugs, violence, and greed. Basketball became a symbol for post-civil rights America: the rules had changed, allowing more Black people onto the playing field, and now they were ruining everything.
Enter Black Ball, a gripping history and corrective in which scholar Theresa Runstedtler expertly rewrites basketball's "Dark Ages." Weaving together a deep knowledge of the game with incisive social analysis, Runstedtler argues that this much-maligned period was pivotal to the rise of the modern-day NBA. Black players introduced an improvisational style derived from the playground courts of their neighborhoods. They also challenged the team owners' autocratic power, garnering higher salaries and increased agency. Their skills, style, and savvy laid the foundation for the global popularity and profitability of the league we know today.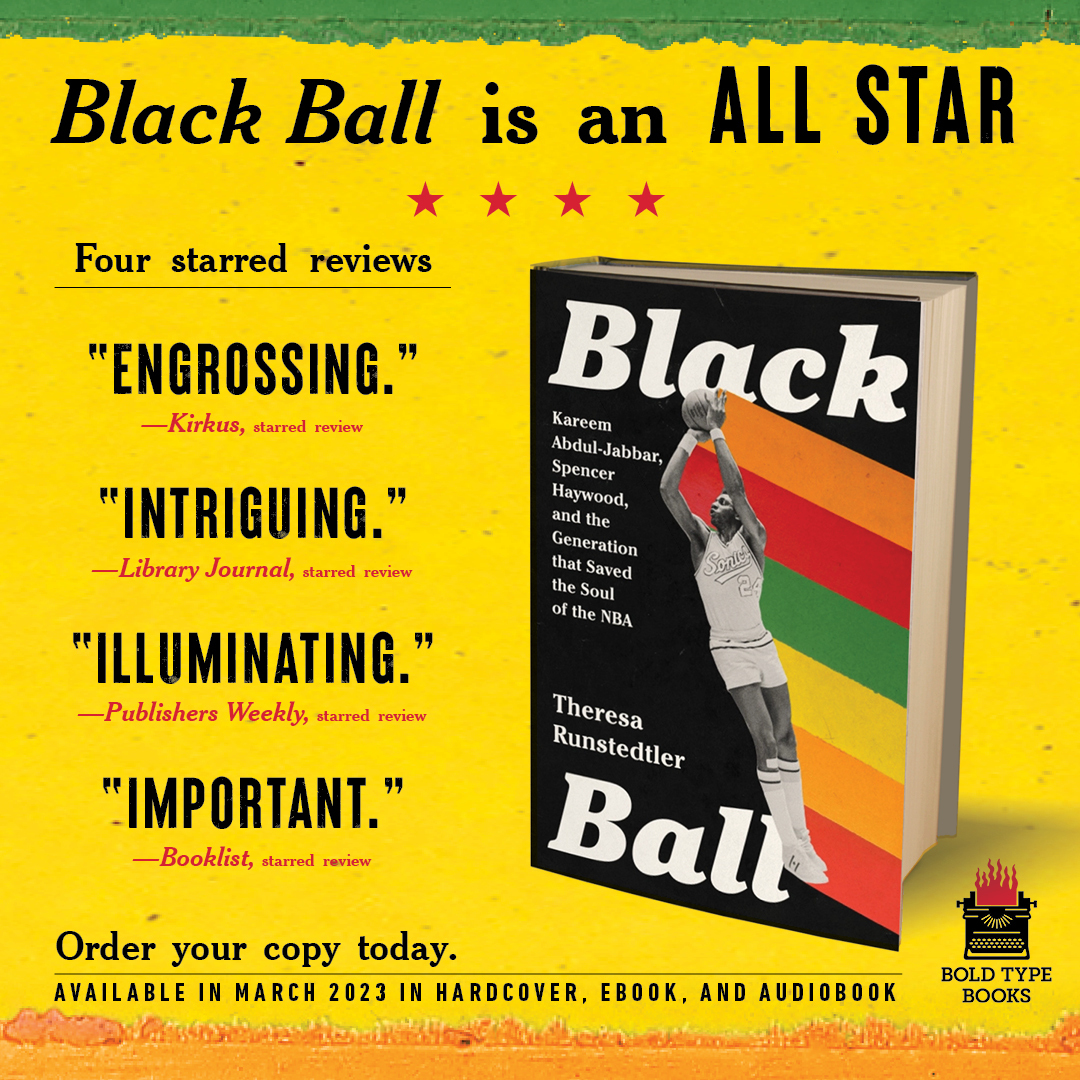 In his day, Jack Johnson―born in Texas, the son of former slaves―was the most famous black man on the planet. As the first African American World Heavyweight Champion (1908–1915), he publicly challenged white supremacy at home and abroad, enjoying the same audacious lifestyle of conspicuous consumption, masculine bravado, and interracial love wherever he traveled. Jack Johnson, Rebel Sojourner provides the first in-depth exploration of Johnson's battles against the color line in places as far-flung as Sydney, London, Cape Town, Paris, Havana, and Mexico City. In relating this dramatic story, Theresa Runstedtler constructs a global history of race, gender, and empire in the early twentieth century. Jack Johnson, Rebel Sojourner won the 2013 Phillis Wheatley Award from the Northeast Black Studies Association.